Skip to Content
Customized Residential Awnings for Nashville, TN Homes
Residents like you in Nashville, Middle Tennessee, and beyond have Tennessee Awnings to help enhance your home. Does a simple and economical solution to saving money on cooling your home that adds style and beauty sound like something you're looking for? If the answer is yes, then you can benefit from our options for high-quality residential awnings. These domestic enhancements only require simple maintenance and care, and they're built for long-lasting enjoyment for your family. Imagine having dependable shade and protection from falling rain and snow for years to come with a customized awning that's built to match your personal style, as well as your space and budget. We'll expertly install your product to ensure your long-term satisfaction.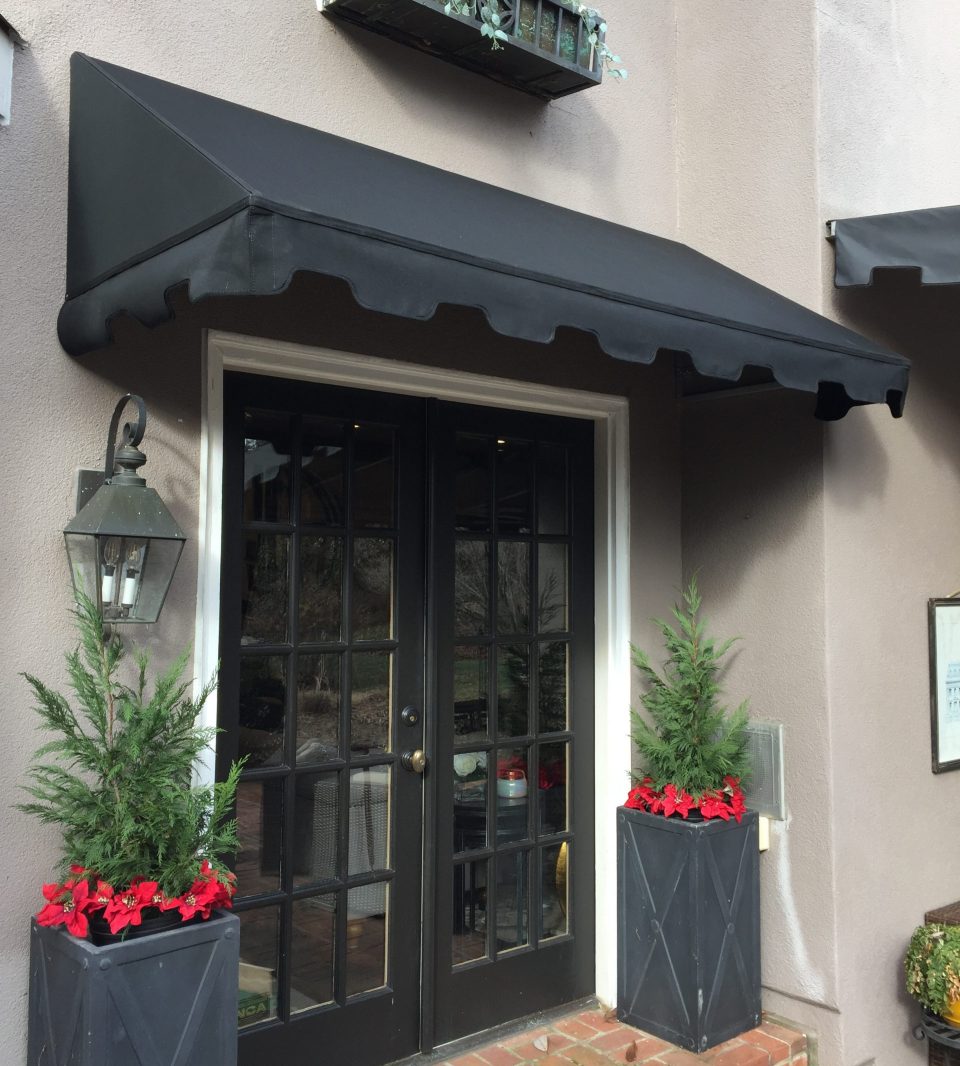 Steps to Building an Awning
Tennessee Awnings wants to make sure your creative ideas are reflected in the design of your new residential awnings. We also want to ensure we incorporate those ideas to fit the dimensions you need for your space and the financial expectations you have for your project. Our team works with you on the design and pays close attention to your selections for factors such as color, shape, and fabric. For better clarification, here are the steps we'll take together to build your residential awning:
Your first step is to choose the shape of the frame. We make these frames with aluminum, so they won't wear out or rust. With proper care, they can last a lifetime.
Your next step is to choose the awning color. We have over 200 different colors and combinations for you to consider, and all fabrics include a ten-year warranty.
The last step is to choose an optional color or style for your valance, or you can even choose a graphic to go on the awning. A custom graphic or optional style can add the perfect touch to finish your awning design.
Get a Free Consultation for Your Custom Awning
You can trust Tennessee Awning to provide the custom touch to your home in Nashville and surrounding areas. We have over a decade of experience designing, selling, and installing awnings for our residential customers. Our company is aware that you want the most reliable products in the industry at affordable prices. To meet this demand, we carry options for high-quality awnings sales and installation to fit every budget. You'll work with our friendly staff to find the exact product you need at the time you need it. For residential design and installation from seasoned Nashville professionals, give us a call today. You can speak with a member of our team at 615-849-8034 to get answers to your questions and start your design.
Contact Us Today to Learn More About Our Products or Request a Quote.