Skip to Content
Nashville, TN's High-Quality Patio Canopies
Patio canopies are an attractive shade structure used to provide coverage for a patio or deck around your home. The added shade not only provides coverage from the elements, it also adds value and excitement to a usuable outdoor space. Tennessee Awnings has spent the last decade serving the awning and canopy needs of commercial and residential customers throughout Nashville, TN and the surrounding areas. Our team of experts can help determine the best shade solution for your patio and/or deck area. We are ready to customize a design that compliments your home, while maximizing protection from the sun and inclement weather. You can add a touch of luxury and style to your property with one of our simple and affordable canopies. We've installed hundreds of canopies to date, and our talented team is proud of our legacy within the Nashville area of providing customers with high-quality canopies and awnings.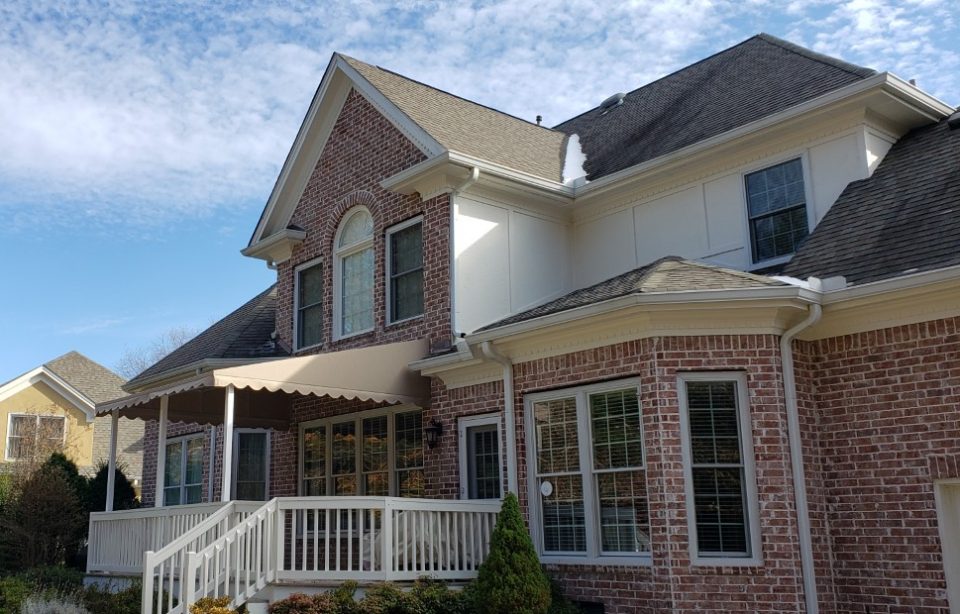 Benefits of a Patio Canopy
You don't have to be stuck by the side of your home or building to seek refuge from the hot sun or stray afternoon shower. Patio canopies from Tennessee Awnings can be installed anywhere around your home. We design, sell, and install only the highest-quality products for customers, and our patio canopies are no exception. The quality, appearance, and convenience of our canopies make them a worthwhile investment when you need dependable shade with visual appeal. Our team works with you to create the patio canopy you desire for your space at a friendly price. If you're considering adding a canopy for your home or business, Tennessee Awnings offers benefits like these to make your decision easier:
We make our canopies with high-quality, durable, and long-lasting materials.
Our canopies are easy to clean and maintain to keep them in good working and visual condition.
Patio canopies can keep an area as much as 15 degrees cooler than the surrounding outside temperature.
Custom Designs for Every Product
Our commercial and residential customers can always expect every product we design and construct to meet their high standards of affordable quality because first, it must meet our own. Tennessee Awnings offers custom designs to ensure you find a patio canopy that suits your lifestyle. Our team will quickly install your canopy with professional quality craftsmanship, and we're always available to answer your questions regarding our selection of awnings and canopies for Nashville and Middle Tennessee-area residents. Give us a call today to speak with one of our team members about your own project. You can reach us at 615-849-8034 to discuss your design needs.
Contact Us Today to Learn More About Our Products or Request a Quote.