Skip to Content
About Tennessee Awnings
We got into the Tennessee custom awning business because we like to see people smile. We are fortunate to be in a business where there is immediate gratification. There is nothing more enjoyable than bring your creative dreams to reality with a beautiful custom Tennessee awning.
We know that our business relies on the people that we serve. We encourage clear communication from the project start to its completion.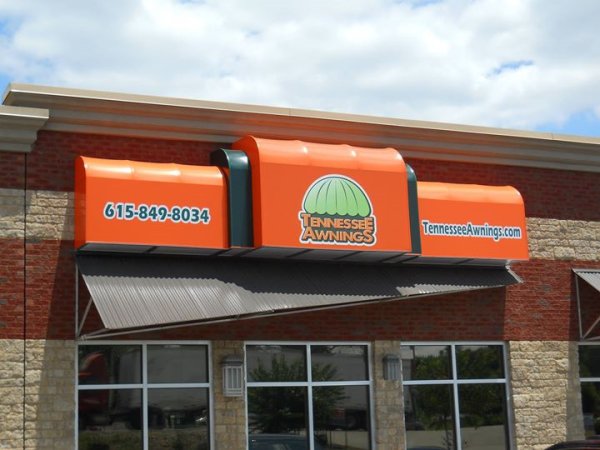 Awnings and Canopies in Nashville, TN
Since our start, we have installed hundreds of top quality industry-leading Tennessee commercial awnings and Tennessee residential awnings.
Our company is expanding in all directions. New commercial and residential building remains strong and the remodeling and home improvement portion of the trade is stronger than ever. We knew that with this type of growth people are going to be looking for something different to identify their business, product or personal lifestyle. Tennessee Awnings is here to satisfy that need.
Contact Us Today to Learn More About Our Products or Request a Quote.