Skip to Content
Add Style with an Architectural Canopy
Tennessee Awnings has over a decade of experience helping home and business owners find stylish and dependable shade and protection from the elements from their buildings. As providers of industry-leading, high-quality awnings and canopies, we make sure every customer gets the design and expert installation that's right for their needs. If you're seeking permanence with your overhead coverage, the architectural canopies we sell and install may be the perfect solution for your business. They're incredibly durable, and the integral gutter-and-pan system effectively protects you from the glaring sun and downpours of rain. Our company serves commercial and residential clients throughout Nashville, TN and well beyond. Let us listen to your needs and answer your questions about our selection of awnings and canopies. If an aesthetically appealing and stable structure to cover your entrances, walkways, and other outdoor spaces is what you want, then we'll help you choose the architectural canopy that fits your style, space, and budget.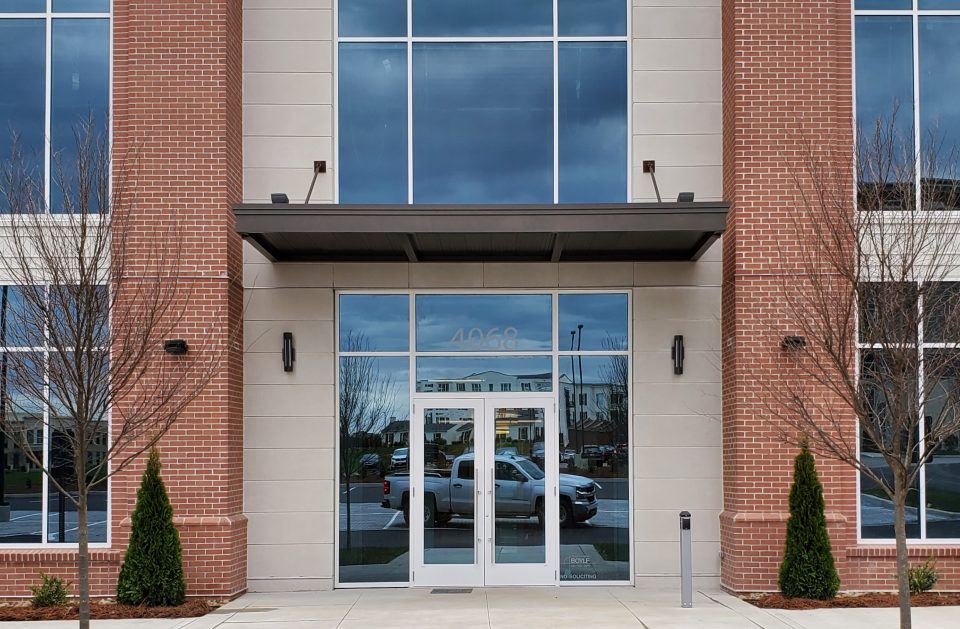 The Structure of an Architectural Canopy
The advantages of an architectural canopy include their durability and visually appealing look. If you have a storefront or restaurant that needs cover on the outside, choosing one of these canopies is an excellent way to attract customers who seek shelter from the rain. Their gutter-and-pan system effectively protects your guests, and their design options give your building a boost in style. Architectural canopies typically use a collection of rods to provide architectural and structural support. The canopies also feature a wide array of colors for their powder coating or paint job. With so much flexibility in the color choices and design options, you can get almost any look you desire. There are also several types of pans you can place on the canopy's interior to further customize it.
Let Us Customize Your Canopy
When you work with Tennessee Awnings in Nashville, TN, you get the freedom to personalize your awnings and canopies to suit your space and the look you desire. We have ample experience helping customers in Middle Tennessee keep their homes and businesses well-covered and stylish. Let our seasoned professionals guide you through our vast selection of architectural canopies, awnings, and more. You can customize your purchase with color, shape, and design options to ensure a beautiful addition to your building. Our team will then install your canopy with expert care, so it gets done the first time correctly. We look forward to working with you and answering your questions about the inventory we have available. Give us a call today to get started. When you call 615-849-8034, a member of our team will assist you.
Contact Us Today to Learn More About Our Products or Request a Quote.